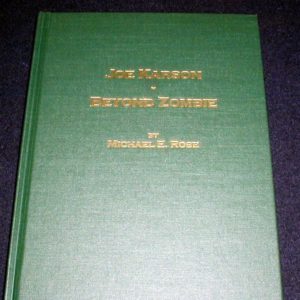 Much more than the Zombie!
So all of us at one time or another have either performed the Zombie floating ball effect, or dreamed of performing it. I remember even having a cheap plastic one when I was a kid. Performed well its one of the most fascinating magical effects ever devised. Its inventor, Joe Karson, is even more fascinating!
I have found reading this book very interesting; a real page turner! Joe was not a saint by any means, but he was clearly a borderline genius, a very talented inventor, and an incredible entertainer. Michael Rose has done a wonderful job of filling in all the blanks about this colorful character. A highly recommended read.
Click here for more information.