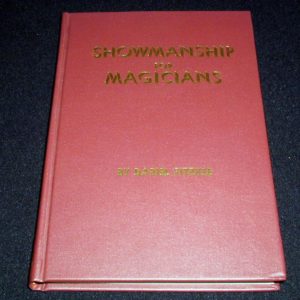 Now for the truth about magic and entertainment …
"Magic, as exhibited by the majority, is the indulgence in a hobby which rarely instructs, seldom amuses and almost never entertains." Dariel Fitzkee, Showmanship for Magicians, 1944.
If you want to take the warm fuzzy feeling away from what many magicians, both professional and amateur, have with regards to their performance and their magic, then Fitzkee is your man. The first book of this trilogy changed my life, well at least that aspect that is devoted to magic. He makes you really think about the entertainment value of a typical magic performance.
I think everyone wanting to be a "Magician" should read Fitzkee's words. Highly recommended!
Click here for more information.