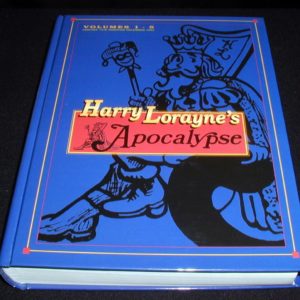 Outstanding journal series
Apocalypse has been referenced many times for its outstanding contents. Years ago, I realized that its contents held a treasure trove of great magic from the big names in the art, but realized that I had "missed the boat" in not having subscribed to it early when it came out..couldn't afford it at the time with a student budget. Was I excited when the news came out of its publication in such 4 convenient hard cover textbooks. I went for the Deluxe Editions and they are the pride of my library. It will take years to go through the entire 20 years of this publication but what wonders lie in those pages to be discovered. Truly a fantastic undertaking by Harry Lorayne and well written/illustrated as is the norm with Harry's books.
Click here for more information.