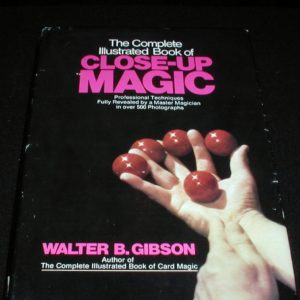 Excellent Out Of Print Book!
Wow! This book has it all! OOP and hard to find. Walter Gibson, the creator of The Shadow and the author of multiple books on magic really outdid himself on this title. A big thick book with lots of photographs. No card magic. All close-up and really nice tricks. Extensive section on Billard Ball and coin magic. You could build an entire act around this book!
The companion book, $link(1705,The Complete Illustrated Book Of Card Magic) is also a winner. It is also OOP – Out Of Print!
Click here for more information.