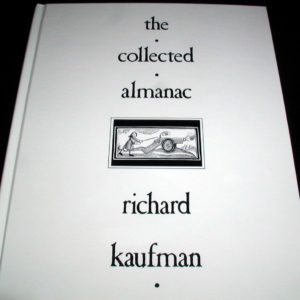 Definately worth a look.
This is a wonderful book featuring the complete compilation of Richards Almanac, a monthly (and eventually quarterly) magazine that ran from 1982 to 1985.
First of all, there are "bonus" items worth a mention. The book starts off with an interesting history of the magazine, why it was made, original plans for its name and so on. There are also a few extra tricks that did not make it into the final magazine, and for the sake of curiosity, the first issue in its Japanese form.
The magazines themselves are very good, featuring wonderful magic from many of the best magicians, including Dingle, Sankey, Roth, Jennings and many others. There are simply too many good peices of magic to describe here.
Finally, the Bull column is an interesting one, which often talks about the then current events in the magic world, so it is nice to look back and read about them.
Highly recommended to all.
Click here for more information.