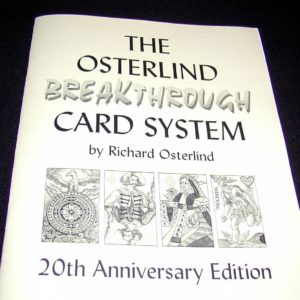 Wow, this is amazing!
So maybe you're ready to move up from Si Stebbins or the Eight Kings to a stacked deck that not only looks like a shuffled deck, but is still easy to learn.
Then Osterlind's Breakthrough Card System is for you. Just setting the deck up once you very quickly get the idea, and if you just spend an hour dealing out cards you'll have the stack down. It's really quite amazing how this works, but it does and I thank Richard Osterlind for publishing it.
Apart from the stack rules, it comes with some extra tips to get very proficient, fast and a selection of effects. Of course there are so many effects that could benefit from a stacked deck that you'll soon be breathing new life into many old chestnuts.
Highly recommended!
Click here for more information.