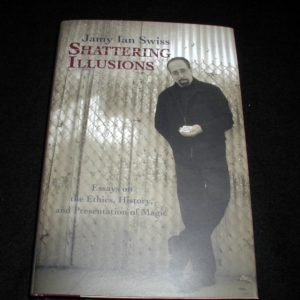 A Modern Day Fitzkee?
I love it when intelligent, gifted magicians take time out to really analyze our industry and art. Jamy Ian Swiss, like the greatly respected $link(2120,Trilogy of Dariel Fitzkee), holds no punches and makes some very thought provoking observations on magic, magicians, and mentalism.
In my book anything that makes magicians think twice about what they do and say is a winner. We don't need more mediocrity in magic; this goes for performers, inventors, dealers, and manufacturers. By reading authors like Mr Swiss maybe our industry can get over its love of itself and actually start to produce great magic and entertainment that was abundant forty or more years ago.
Click here for more information.