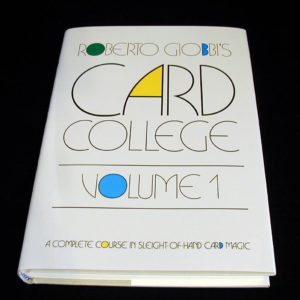 The New Classic on Card Magic
These 4 volumes(now 5 and likely 6) need no reviews. Their status and reputation in the realm of Card Magic is well known. Anyone seriously contemplating card magic MUST have these books. For decades, the quintessential authority on card sleights have been the Hugard and Braue classic two texts, Royal Road to Card Magic and Expert Card Technique, but now the Giobbi has taken the crown with his series. I still recommend Royal Road for the beginner, though. Giobbi has done a fantastic job in describing the sleights and the illustrartions are great. Great teacher. Most Highly Recommended.
Click here for more information.