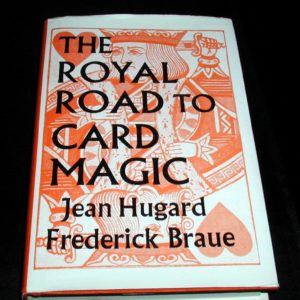 An excellent book to start card handling & magic…
This book has started more cardicians than any other book published. It's been reprinted countless times because it's simply great! The book follows a logical progress of card sleights and tricks that utilize what is taught. Everyone starting out in card magic should own this book. Everything you need to know is here except the more modern sleights. This book was written in the golden years of magic but nonetheless it still is a gem! I highly recommend this book and any others that Jean Hugard & Frederick Braue have written! Definitely a collectors item.
Click here for more information.