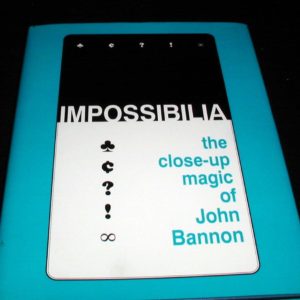 Impossibilia: A Short Review
This book contains very simple and easy to perform tricks that focus on performance over sleights. The effects are ALL powerful and things that you would use in everyday work. I am a card guy so I concentrated more on the card effects in this book and they are all amazing. The Bonus routine involving a card being "printed" is quite amazing if I say so myself. There is also a prediction effect which is simple, witty, and hard hitting. I recommend to pick this book up NOW if you want some new, intriguing, magic for your repertoire.
Click here for more information.