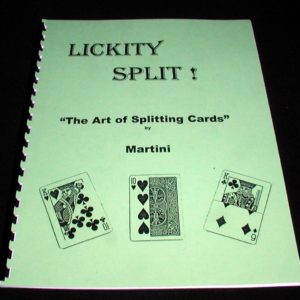 Keeping a dying Art alive…
Gaft card magic has been around for many years and definitely has a place in Magic history. The problem is that sooner or later gaft cards wear out and have to be replaced. With the aid of this valuable book these cards can be duplicated for pennies! The book covers everything, tools and techniques, to manufacture double face, double back, split face, split back cards. There is a slight learning curve to the technique, but after one deck's worth of splitting you have the technique down enough to create any gaff required. This is a wise investment to keep a dying art alive!
Click here for more information.