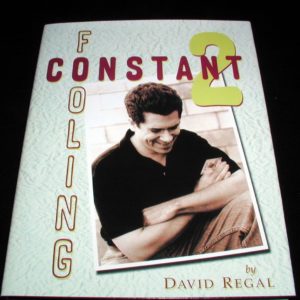 David Regal does it again…even better!!
When I first learned of Mr. Regal, I contacted him via email and asked what he suggested I add to my library to increase my knowledge of magic. He suggested Close-Up and Personal follwed by Constant Fooling Vols 1 and 2. Was he ever correct!
Not only does the book look amazing, the effects inside aren't just included for fluff. These are actual routines that can be used in real life for some great effects!
Not only does he include some killer material but also a lot of insights and ideas to make your routines better. He's also a very funny and entertaining person, making this book a joy to read and learn from.
Should you buy it? Yes! Why? Because the material inside is well thought out, thoroughly described, and simply amazing. Add it to your library, you won't be disappointed.
Click here for more information.