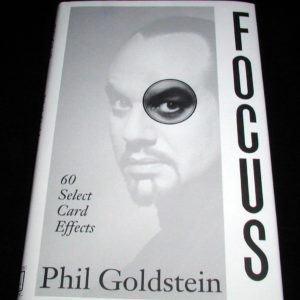 Best of the Best USABLE packet effects!
We all know Phil Golstein for Monkey in the Middle, Mo' Monte, and Shrinkhasen, to name a few. We also know that he doubles as Max Maven, world renowned Mentalist.
If you think you're getting a book about packet tricks that only magicians will appreciate, think again! This book is chuck full of tricks for laymen, restaurant workers, bar magicians, close-up workers, etc.
One of the best parts of the book is the explanations. Golstein explains EVERYTHING in crystal clear detail.
The only thing he left out when writing this book is the effects that would get 9.5 stars instead of 10 out of 10. Yes, they are THAT good!
Click here for more information.