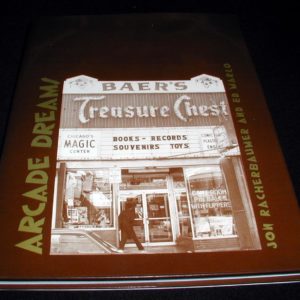 A Surprising Stroll Through Marlo's Mind
This is a volume that breaks the usual mindset magicians hold toward Marlo's work. Far from the usual sterile descriptions of Marlo's card effects, this intriguing volume offers his handling for some common, non-card items. Having briefly worked in a friend's magic shop myself, I was surprised to learn that Marlo had been a demonstrator in a Chicago magic shop peddling slum magic to the masses. This book reveals many clever variations Marlo developed to deceive even the wise ones with items like the ball and vase, and color-vision.
While not diminishing his rightful iconic status, this book embues Marlo with a surprising humanity. The anecdotes included demonstrate he was quite a rascal, intellectually obssessed with fooling all and sundry.
Click here for more information.