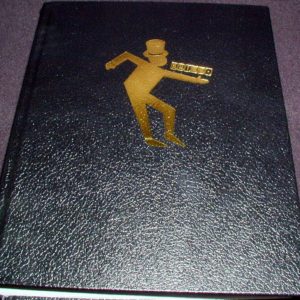 The Holy Grail of Card Flourishes
This book takes you through the basics to the full blown knuckle busters that only Jerry and God can do. My fingers were in traction for weeks and I was only to page 30 something. Seriously, this opus is the first and last word on card flourishes. I would highly recommend it to beginner and expert alike. After watching the dvd that I purchased with the book and finding the energy to lift my jaw off the floor, I found that with hard work and lots of practice, I was performing some of the more difficult moves with more skill than I thought I had in my pethetic hands. (I was born with 2 left thumbs 🙂 The moves are taught and explained very thoroughly, so well that even an idiot like myself was able to follow along. Also, thankfully there were thousands of pictures that illustrated each point in the flourish. Phew! Highly recommended.
Click here for more information.